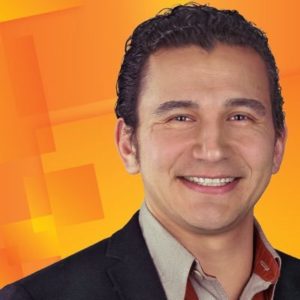 (Winnipeg, MB) On May 17, 2016, the first question period of Manitoba's newly sworn in Progressive Conservative government faced some very pointed questions.
Most notable were the questions from Wab Kinew, Onigaming First Nation and newly elected MLA for the Fort Rouge riding, asked the Minister of Education, "…if he will commit to necessary reforms so that teaching about the LGBTTQ* community is part of the human rights curriculum here in Manitoba?"
The TwoSpiritJournal reached out to the Hon. Kinew to find out why he asked these questions, "I want to be a good ally to the Two-Spirit community." replied Mr. Kinew, "My colleagues and I knew it was important to ask questions related to the International Day Against Homophobia, Transphobia and Biphobia. After consulting with some organizations in the LGBTTQ* [community], the issue around Michelle McHale's concerns was identified as important. I think everyone should agree that schools ought to include the LGBTTQ* communities when they're teaching about human rights."
The Hon. Kinew noted that a child of a same-sex family was allegedly being bullied in a Steinbach school and that this family advocated for sexual identity and gender identity and expression to be a part of the human rights curriculum in Manitoba's schools. Manitoba's Minister of Education countered that no such complaints from the Hanover School Division has been brought to his attention and therefore is a local issue to be address by the local School Division.