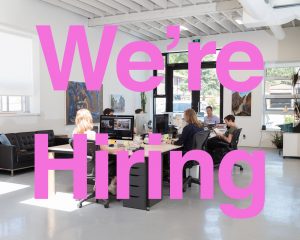 (Toronto, ONT) Kent Monkman Studio is looking to hire a full time Studio Assistant at Monkman's Toronto based studio. "We are looking for an organized and motivated self starter with an attention to detail," wrote the current Studio Manager.
Kent Monkman is an internationally acclaimed artist of Cree ancestry and is well known for his provocative reinterpretations of romantic North American landscapes. Monkman's work explores themes of colonization, sexuality, loss, and resilience and the complexities of historic and contemporary Indigenous experience(s) in a variety of mediums including: painting, film/video, performance, and installation.
According to the Kent Monkman Studio Facebook post, "The Studio Assistant will assist the Studio Manager with daily operations. A successful candidate's responsibilities will include daily errands, ordering and stocking supplies, studio maintenance, organization of studio inventory and assistance with special projects on a as needed basis. ‍‍This full time position (Monday-Friday 10am-5pm) requires a full G license. Kent Monkman Studio, "strongly encourages Indigenous and LGBTQ-2S candidates to apply."
Any and all interested applicants are asked to email their CV/resume, along with three (3) references and a short paragraph about themselves to jobs@kentmonkman.com with the subject line Studio Assistant – only selected applicants will be contacted for interviews.