Announcing the second installment #Two-Spirit Tuesdays of 2016.
Sharing Wisdom and Experiences: Resource Sharing Circle
Tuesday, July 26, 2016 at 1:00–2:30 p.m. EDT.
Register for the webinar. You will receive a confirmation email. On the day of the webinar, use the link provided in your registration confirmation email. The organizer ask for participants to join 15 minutes prior to the webinar.
About the Webinar:
The #Two-Spirit population is becoming more widely recognized in American Indian and Alaska Native (AI/AN) communities, as well as in the general public. This presentation will focus on resources available for tribal communities, health providers, and other allies supporting Two-Spirit citizens. 
Current resources will be highlighted and presenters will create a safe space for participants to share about local and regional Two-Spirit resources.

This webinar is free and everyone welcome!
CLICK HERE to download the flier to share with your contacts.
Presenters: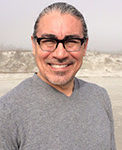 Harlan Pruden (First Nations nēhiyaw/Cree) is Managing Editor of TwoSpiritJournal.com (2SJ). He serves as an advisor to the Presidential Council on HIV/AIDs. He is a co-founder of the NorthEast Two-Spirit Society, and works to organize the Two-Spirit community locally, nationally, and internationally. He serves as the principal Two-Spirit consultant to the Tribal Training and Technical Assistance Center and the National Native American and Alaska Native Addiction Technology Transfer Center; and, as an honorary committee member of the Institute for Sexual Minority Studies and Services at the University of Alberta, Canada.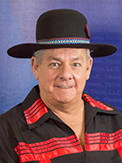 Gary B. Neumann (Salish) has over 28 years' experience in the field of prevention and human resource development. He has worked successfully with a variety of tribal, state, and federal agencies in the area of program design, implementation, and evaluation, focusing on at-risk youth, their families, and communities. Mr. Neumann previously served as the project manager of the Rocky Mountain Tribal Access to Recovery III program and as the training and technical assistance director of the Native American Center for Excellence, a national resource center for Native American substance abuse prevention providing culturally centered training, technical assistance, and services to a variety of Native and non-Native audiences throughout the United States.