Out On Screen is committed to meaningfully participating in reconciliation, decolonization and being in right relations with #two-spirit and Indigenous people of this land.
~ Quote from Out On Screen's commitment regarding our relationship with Indigenous peoples of this land, 2016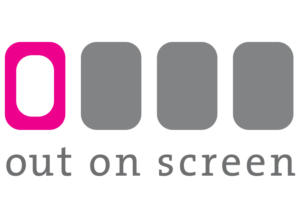 (Vancouver, BC) In the spring of 2016, Out On Screen, the host organization of the Vancouver Queer Film Festival (VQFF), staff and board began the process of understanding, embracing and operationalizing reconciliation within a queer organization. This work began with an examination of the history and lived experience of Two-Spirit people and how colonization disrupted and displaced Two-Spirit people from their communities and respective Nations. This was followed by a detailed review of all past and on-going work with the Two-Spirit community. Finally, Out On Screen turned its attention to how to further support and build upon this work.
"I see Out On Screen is trying to do their work in a good way," said Chase Willier (Cree) and long time Two-Spirit community organizer, "Bringing about balance and restoring relationships are all part of reconciliation. Meaningful reconciliation is also about a commitment towards change, the follow through that really hits home."
"It's exciting and encouraging to see the queer organization Out On Screen being welcoming to the Two-Spirit community in a very meaningful and an engaging way that demonstrates the power and healing work of reconciliation," said Sandy Leo Laframboise (Cree/Metis and adopted member of the Tsleil Waututh Nation), Acting Chief of Dancing To Eagle Spirit Society.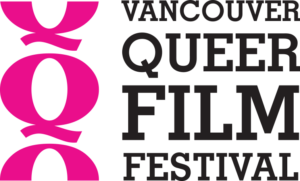 These conversations resulted in the following actions to date: Out On Screen issued "Out On Screen's commitment regarding our relationship with Indigenous peoples of this land"; Two-Spirit participation in their 2016 Troublemakers Film Project; a Two-Spirit focus at this year's Vancouver Queer Film Festival – Two-Spirit REELness; and well as partnering with local Two-Spirit and Native organizations and businesses, such as: Great Vancouver Native Cultural Society, Salmon 'n Bannock, Full Circle, the host organization of the Talking Stick Festival, and the Two-Spirit Journal*.
This VQFF includes three (3) Two-Spirit feature length films with an interactive workshop following the screening of Two Soft Things, Two Hard Things on Sat. Aug. 20. Below is a list of the films with links to the Facebook event pages.
North Mountain
Tues, Aug 16th, 9:15pm
Vancity Theatre – 1181 Seymour Street
https://www.facebook.com/events/259425014429127/

Fire Song
Thu, Aug 18, 5pm
International Village – 88 W Pender St, Vancouver
https://www.facebook.com/events/1645912179065554/

Two Soft Things, Two Hard Things – Screening and workshop
Sat, Aug 20, 6:30pm
SFU Goldcorp Cinema – 149 W Hastings St
Screening – https://www.facebook.com/events/1057316007649335/
Workshop – https://www.facebook.com/events/304171523252989/
This work has not gone by unnoticed by the local Two-Spirit community. "I think it is great we are becoming more active in using film to express our stories and more importantly our perspective on living. I'm looking forward to seeing these films which I am sure will cause me to reflect and embrace myself," said Robert Hong (Blackfoot, Assiniboine) respected Vancouver Two Spirit helper and advocate. Mr. Hong continues, "I'm proud and thrilled to have these films appear in our Out On Screen film festival."
For more information on these films, the Vancouver Queer Film Festival and to buy tickets, visit http://queerfilmfestival.ca/ and use the key word search of "Two-Spirit".
*Statement of disclosure: Two-Spirit Journal is a community partner of this year's VQFF.